Match

LOFT

accessories with our

CANDY-GIRL
Brand or

Gemstone Bracelets

of your choice




~ * ~ ~ * ~ ~ * ~ ~ * ~
CANDY-GIRL BRAND & GEMSTONE
BRACELETS ARE ALWAYS AVAILABLE

WITH 100% FREE SHIPPING AT THIS SITE

(Free shipping is only avaialble here on the NiemaFoxe.com Legacy site.)
VISIT OUR SISTER SITE FOR EASE IN NAVIAGATING:
Niema-Foxe Creations.com Sales and Specials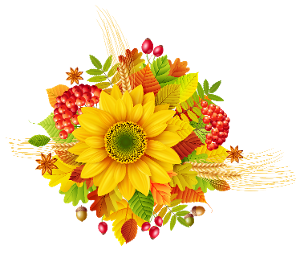 Great gift ideas
for the Holidays!

CANDY-GIRL BRAND
CHARM BRACELETS: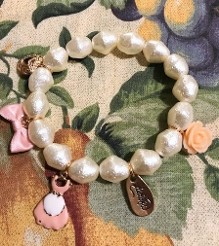 CANDY-GIRL Girls'
Charm Bracelet with 'faux'
pearl beads and pink charms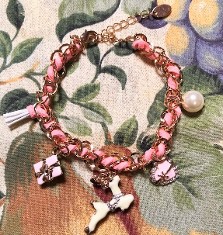 CANDY-GIRL Pink Woven
Bangle Charm Bracelet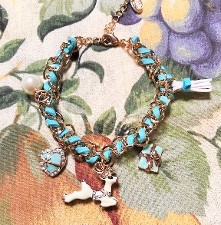 CANDY-GIRL Blue Woven
Bangle Charm Bracelet
CANDY-GIRL Faux Pearl Bracelet
with Black Bow, Hanging Pendant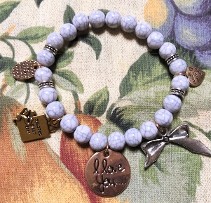 CANDY-GIRL Natural Stone
Dangle Charm Bracelet, White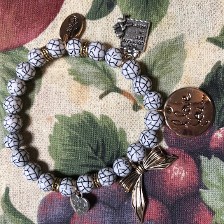 CANDY-GIRL Natural Stone Dangle
Charm Bracelet, Light Blue
Our Genuine Gemstone Bracelets are comrpised from the very best selctions of gems and beads. Wear them paired with our CANDY-GIRL Brand Bracelets!
GENUINE GEMSTONE
BRACELETS:
Healing Black Onyx Guru bracelet
with blue Opal spacer bead
Black Onyx gives strength and power;
Blue Opal promotes self-healing and wellness.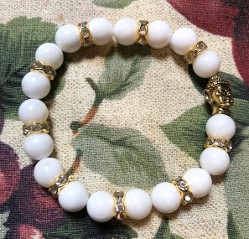 Gold Buddha Mala bracelet
w/Tridacna shell beads
and crystal spacers
Tridacna stabilizes mood,
eliminates worry, and

balances mind, body & spirit.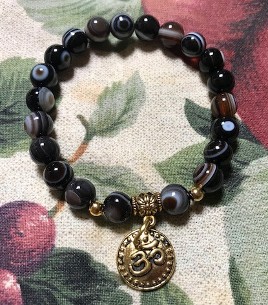 China Tibetan Obsidian
Yoga bracelet with
gold OM talisman
Obsidian protects and shields
against negativity, and also

stimulates growth on all levels.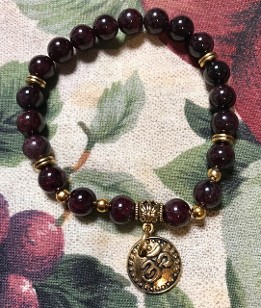 Genuine Red Garnet bracelet
with gold OM talisman
Red Garnet regenerates the,
self, revitalizes feelings,
and enhances sexuality.
~ * ~ * ~ * ~ * ~
COMING SOON!! BOOTS FROM NFC'S CLOSEOUTS

~PLEASE WATCH THIS SPACE FOR INFO & PRICING!!~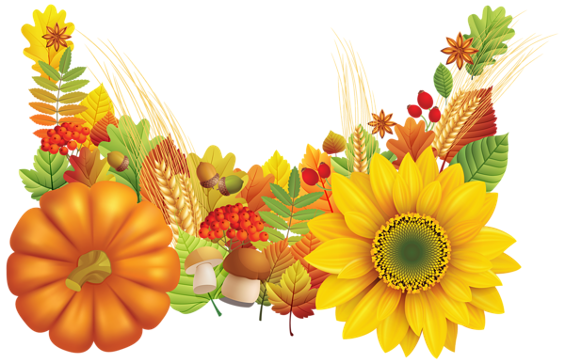 Celebrate Fall with our select sandals:
Try sandals from our NFC Close-out brands,

great for gift-giving or just for yourself.
There are a very limited amount of these sandals

available,
so get them before they are all gone!!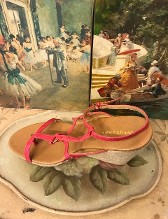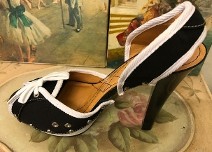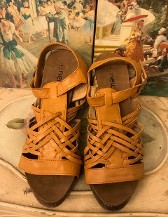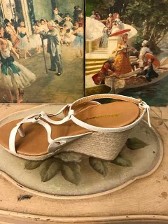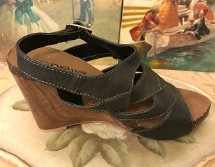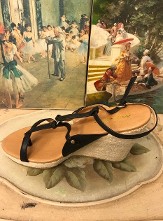 PLEASE MAKE YOUR SELECTIONS BELOW
OR VISIT OUR SISTER SITE FOR EASE IN
NAVIAGATION AND PLACING ORDERS:
Niema-Foxe Creations.com
Sales and Specials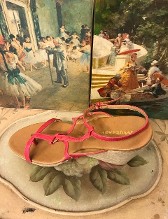 MISBEHAVE "Aston"
Open Sling-back Strappy
Wedge Sandal, Pink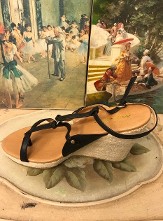 MISBEHAVE "Aston"
Open Sling-back Strappy
Wedge Sandal, Black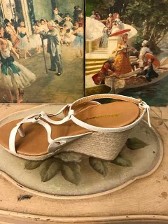 MISBEHAVE "Aston
Open Sling-back Strappy
Wedge Sandal, White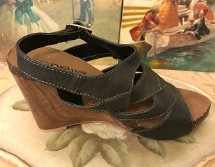 NEWAY "Ashley" Sling-back
Wedge Sandal, Dark Grey
NEWAY "Ashley" Sling-back
Wedge Sandal, Black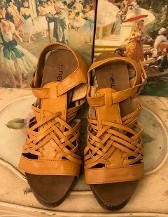 NEWAY sturdy Huarache-style
Wedge Sandal, Camel
THERE'S ONLY ONE LEFT -
GET THIS ITEM NOW!
Wild Diva, Bianca 09 Canvas Matte
5" Stiletto'High-Heel Sneaker"
All NFC Closeouts items are priced comparably with FREE shipping.
Other styles and colors will soon be available,
including our selection of trendy Boots
from our Closeouts items for the Fall/Winter Season.
Please visit our new website,

www.Niema-FoxeCreations.com
where these and other items are showcased.

You can also send us an email at niema_foxe@earthlink.net,

Niema@NiemaFoxe.com or just fill out the form at the bottom of this page and send us your order/comments/specifications.
*PLEASE NOTE: ALL CLOSEOUTS ON THE NIEMA FOXE WEBSITES ARE AN 'AS-IS' PURCHASE.*
No returns, exchanges or refunds are possible as merchandise was previously liquidated
by company(a) which went out of business, who sold their stock at rock-bottom prices.
The reduced prices extended to our customers allows the ability to purchase our
closeouts in amounts far below the current 'normal' market rate of purchase.

Shop our Advertisers for Great Gift ideas
READY?! GET SET,

SHOP

PERUVIAN CONNECTION!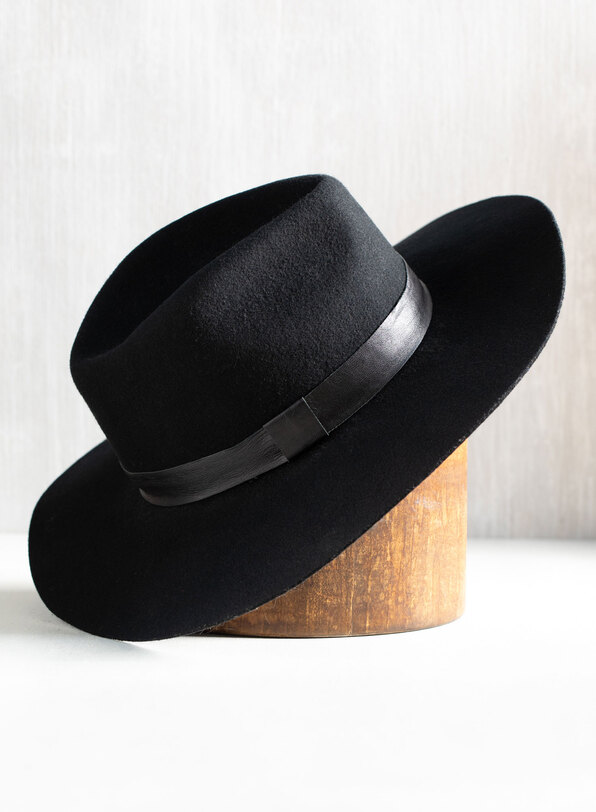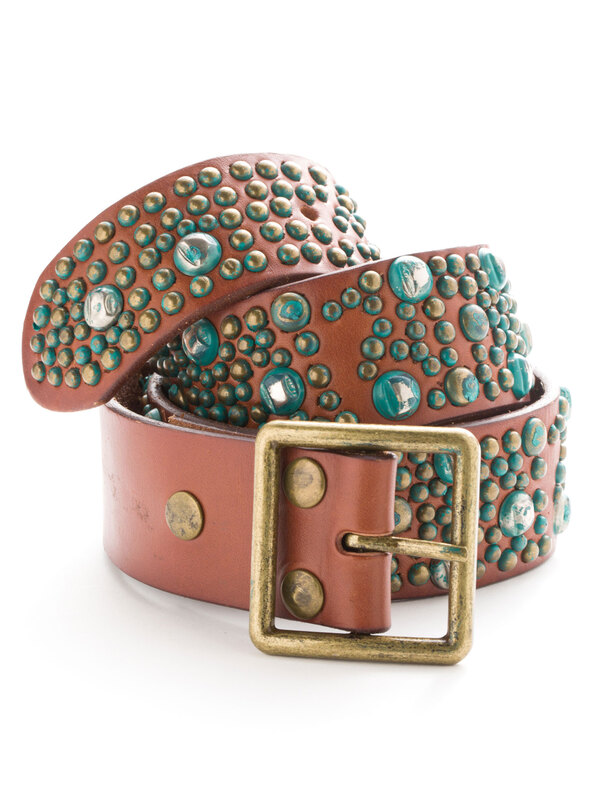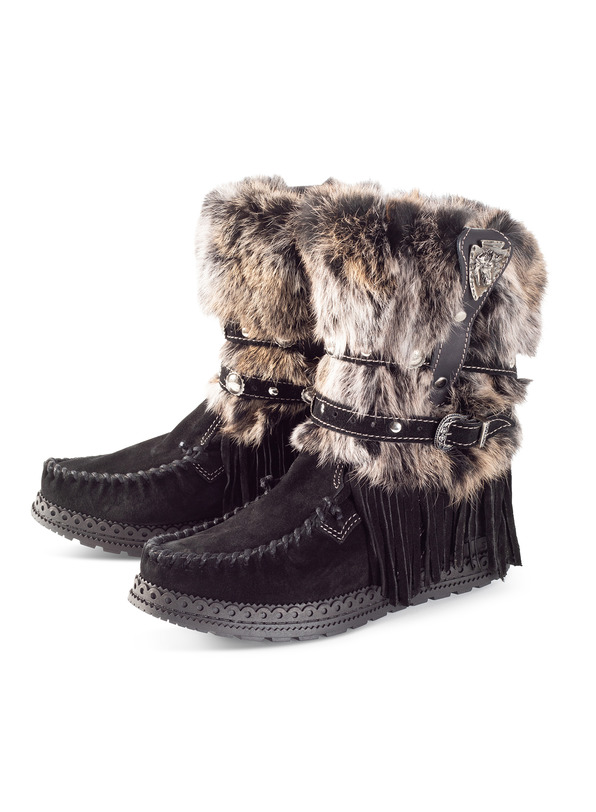 DON'T FORGET YOUR FUR BABIES THIS HOLIDAY SEASON!
PROTECT THEM WITH DISCOUNTS FROM BUDGETPETCARE.COM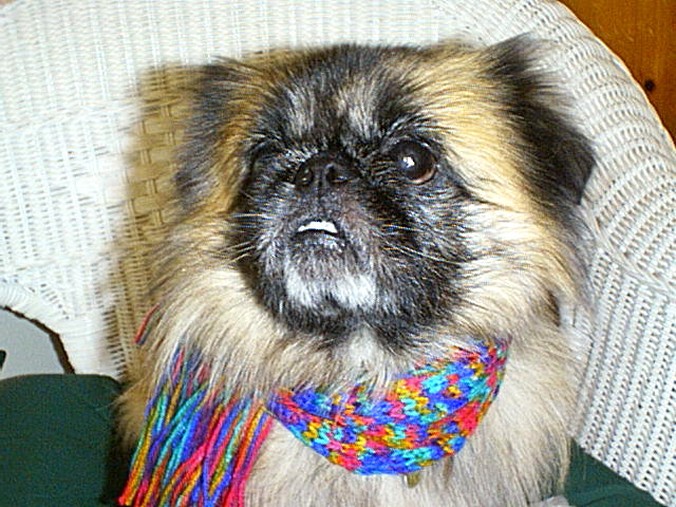 ~Storm "Mookie" Foy, now in Heaven, watching over his Mommy

22% OFF everything + FREE Shipping + Cashback
& much! 4 Day Sale, HURRY! Order Now!
CYBER MONDAY SALES CONTINUE ALL WEEK LONG!
SHOP FOR DISCOUNTS AND SPECIALS AT BUDGETPETCARE

The Holiday Season has begun ................

Shop now for protection for your pet's needs!